sales page design + development
I recently had the absolute pleasure of partnering with Sara, from Podcasting for Educators on a sales page design and development project for the launch of her course, Prep School. Sara is a podcast producer for Educators and her course dives into the ins and outs of launching and marketing your podcast.
Sara had been wanting to launch a course for a while but the design and tech of the sales page were holding her back, knowing how direct the link between a high converting sales page and course launch was, she decided to partner together!
Her goals for her Sales Page project wat that the sales page to have a clear flow for her potential clients and to highlight what her course delivered, and well, as with any launch, converted well.
We are both over the moon with how well her launch went, but don't take it from me. Let's dive into what Sarah had to say about her experience.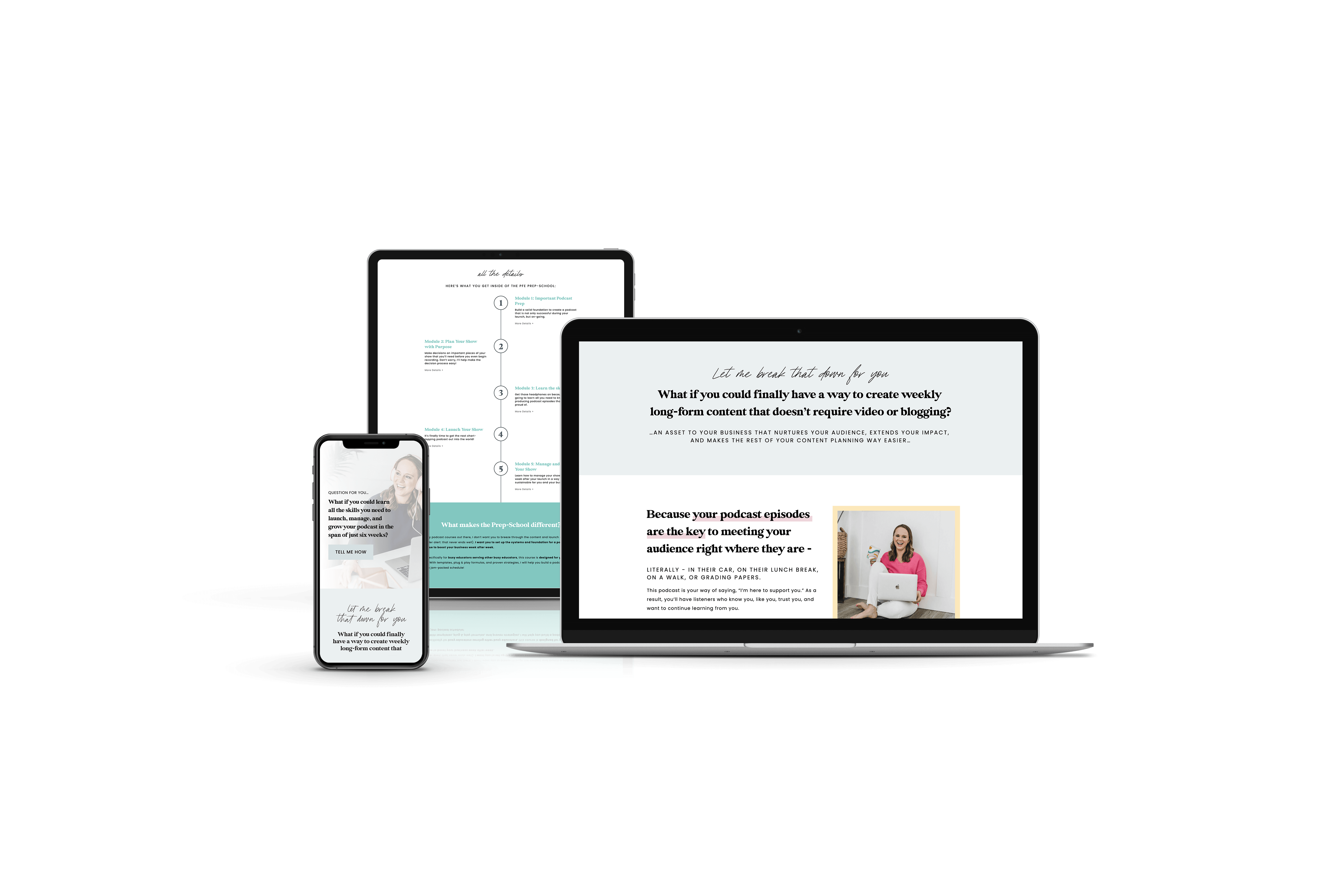 Let's Breakdown the Impact
Do you feel the design of your sales page has played a role in conversions/success so far?
Absolutely! It made it very clear what was included in my course and what transformation people would have if they purchased. I had multiple people reach out to me saying how beautiful the sales page is! I strongly believe that my launch wouldn't have been as successful as it was without this design.
Did we successfully accomplish your design goals?
Yes! I just love that you are able to take what I need and run with it. You have great communication and listen to all of my feedback and requests. My very favorite part of working together is when you send over that first mockup - you always blow me away!
How will this impact your business?
I've wanted to launch an online course for a long time, and the sales page was what was holding me back. It felt super intimidating to me, but I knew that I wanted to do it right in order to launch a successful course. This sales page is this link between my customers and my product - so it will impact my business in a HUGE way!