custom brand design, strategy + website customization
I recently had the absolute pleasure of partnering with Sara, from Podcasting for Educators on a custom brand and website design.
Sara came to me looking for a brand and website that would help her stand out from other of other podcast producers and attract her ideal clients of teacher entrepreneurs.
Her goals for her brand and website redesign was to have a brand that felt fresh, fun, whilst still professional.
The end result is unmatched by others in her industry and has helped Sara continue to grow and market her business with confidence. Let's dive into what Sarah had to say about her experience partnering with Southern Creative!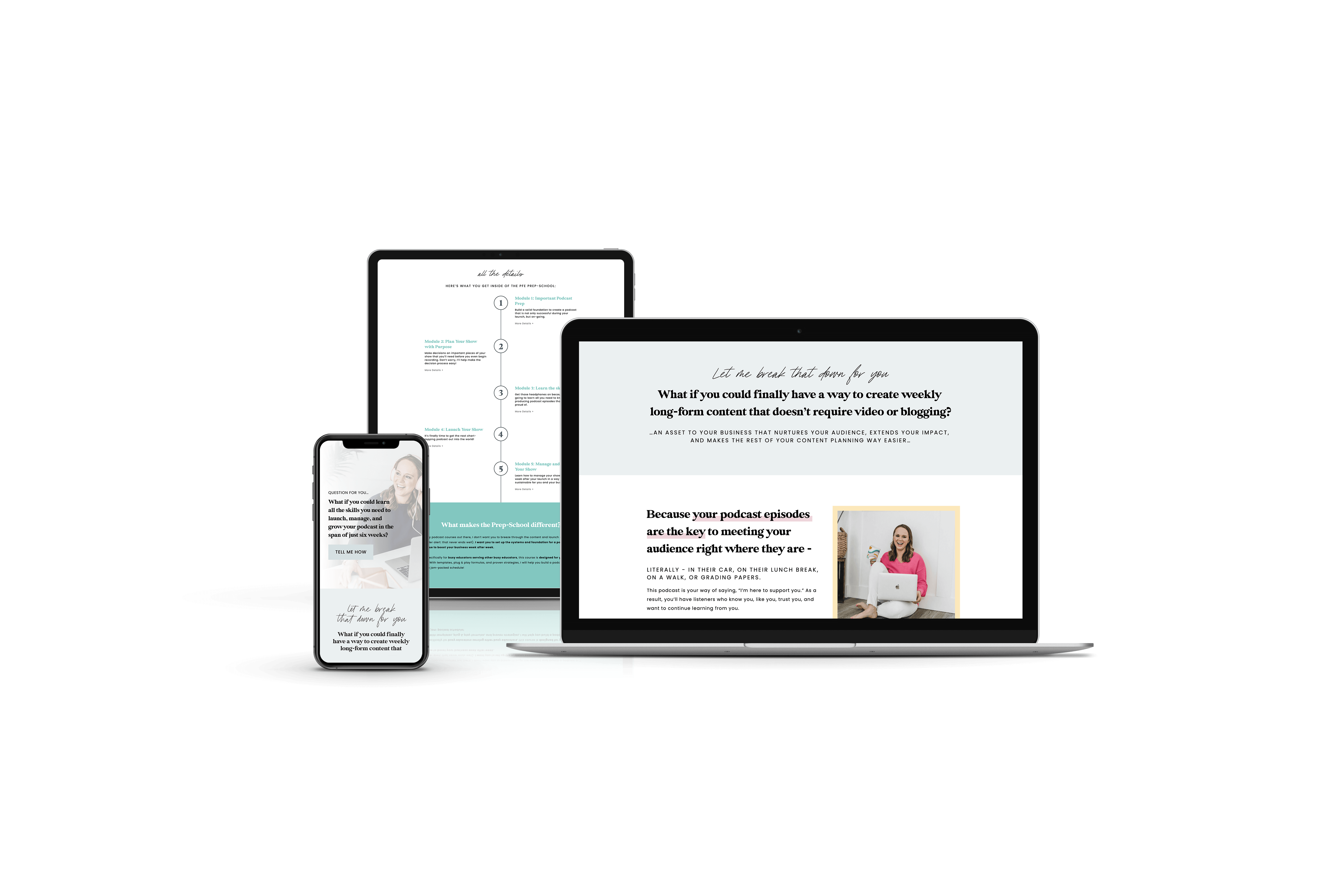 Let's Breakdown the Impact
What's your favorite part of your new branding?
I just love it all. The fonts, colors, logos...you just made everything come together so perfectly. The color palette gives me so much to work with when creating my graphics for social media.
Did we successfully accomplish your design goals?
Absolutely! Working with you was so seamless. You were able to capture my vision perfectly. My favorite part about working together was going through each step of the process with you and having you deliver the various pieces. I love that you asked me for my feedback and helped me work through decisions that I was having difficulty making.
How will this impact your business?
My new branding will make a huge impact on my business. It speaks to my ideal clients and how I want them to feel when we work together. It makes it so much easier to use social media for marketing and helps me to stand out among other service providers.