Want to hear a web design secret? The perfect color palette or website template won't make a bit of a difference for your brand if they're not paired with a healthy dose of brand strategy. While colors, fonts, and logos are all valuable brand assets that to incorporate into your overall website design, they're only part of the picture. The real bread and butter behind branding success is a solid branding process.
Visual brand elements come from brand strategy – a deeper, more meaningful look into your brand values that exist below the surface. Deep diving into brand strategy helps you look past how you decide to represent your brand and digs more into which choices you should make and, better yet, choices you shouldn't make because they are 'off-brand'.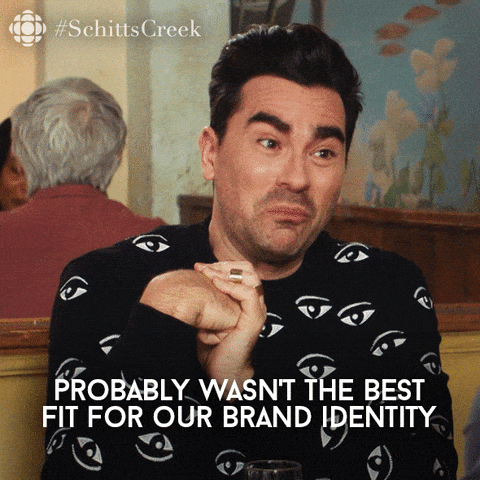 What is brand strategy?
Brand strategy is a purposeful plan for how you'll position your business with other people. It's the core factor that will set your brand apart from the competition – and once you've put in the work to figure it out, you'll have a crystal clear understanding of your own brand values, voice, and ideal client. Once you have a solid understanding of your brand strategy, you can carry it throughout your brand's visuals, tone, and voice in every place you show up.
Though your website is one of the primary places you'll implement brand strategy, it's also helpful for creating consistency across ALL of your brand profiles, from your blog to TikTok to email responses. With brand strategy, it's so much easier to communicate your brand's values through visuals…which in turn builds brand know, like, and trust with your audience and clients.
A brand is the set of expectations, memories, stories and relationships that, taken together, account for a consumer's decision to choose one product or service over another. 
– Seth Godin
No two brand strategies will be exactly alike because no two businesses have exactly the same core values, mission, and mission. To find your unique brand strategy, you'll have to investigate what your brand stands for and who you serve, get specific about what you do and how you help other people, then lay out a brand roadmap that will help make that clear to your ideal clients.
Do I need a brand strategy?
You definitely do! Even though you might think that brand strategy is only for more well-established brands or larger businesses, it's a helpful tool for any business of any size. Anyone who considers themselves a business owner can benefit from having a brand strategy for that business. 
Even if you're a solopreneur, brand strategy can be incredibly helpful. Your business might be named after you, have your face at the forefront, and be tied to your personality, but it's still a separate and distinct brand entity that will have unique goals and guidelines. 
Going through the brand strategy process creates clarity on your brand's vision, mission, and values and forms a cohesive game plan for how you'll communicate that with the world.New businesses can fast-track their chances of success with a brand strategy that helps them get clear on their goals from day one. And if you're a more seasoned business owner who's frustrated by not being able to connect with aligned clients and grow your business, then it might be time for brand strategy sesh.
What brand strategy can do for you
Investing in brand strategy can set your new business off on the right foot or level up your existing brand. If you're not already clear on exactly what your brand does, why you do it, and who you do it for, then it's probably time to lock down your brand strategy!
Create brand consistency
When you've already decided how your brand will look, act, and speak, it ensures that you're always presenting yourself to clients in the same way. Showing up with consistent brand visuals and voice wherever your brand is represented builds a strong identity that gives clients cues they can count on to recognize your brand. 
Build know, like, and trust
Brand strategy is all about relationship building! Consistency over a period of time and in various places shows ideal clients who you are and that you understand who they are. You'll naturally attract more ideal clients, because you've been clearly and consistently communicating core brand values throughout your branding.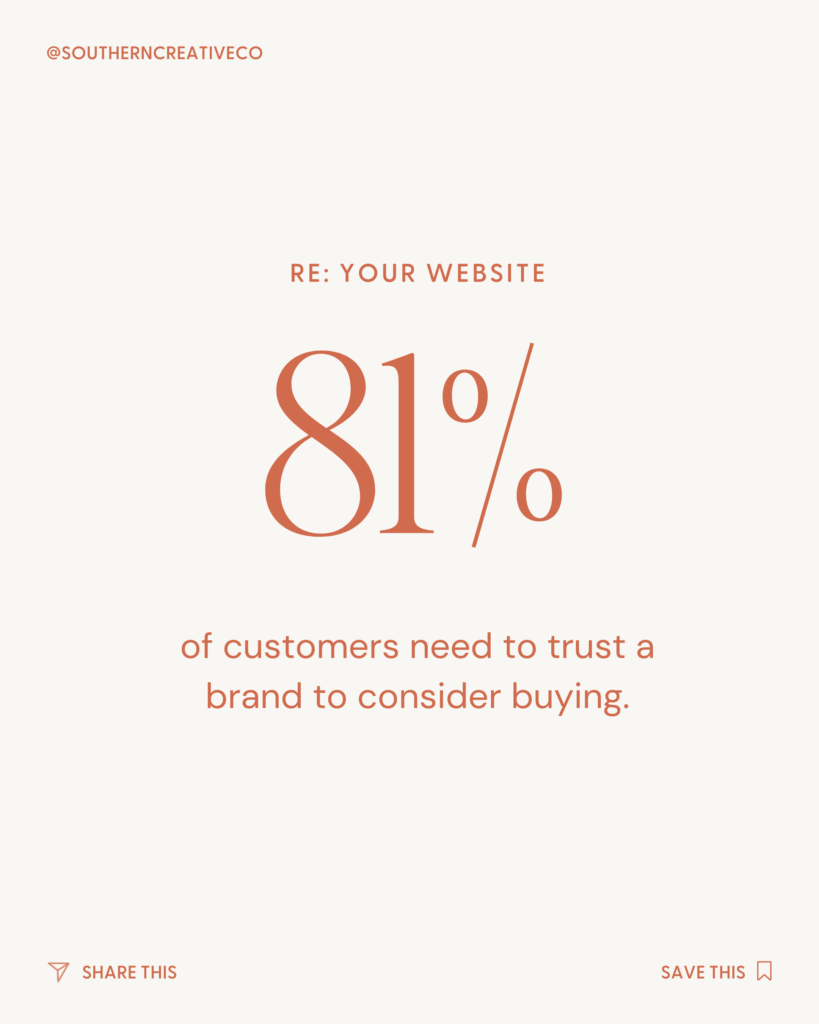 Simplify the creative process
You won't have to reinvent the wheel with every single Instagram post or sales page design or risk compromising your brand whenever you work with a new designer or copywriter. Putting a brand strategy in place makes thoughtful and purposeful decisions about brand visuals and voice in place ahead of time, so you don't have to create them from scratch for each project.
Provide clarity
A brand strategy doesn't just help you decide what your brand will do; it also helps you choose the most aligned opportunities and options for your brand and say no to anything that's not. Shiny object syndrome can be a huge challenge, and it's so easy to get caught up in what every other business owner is doing. Brand strategy helps you remember who you are, your place in the market, and what aligns with your vision and values. 
Four reasons you need brand strategy in your website
When you carry consistent brand strategy throughout your website, you'll build an easily identifiable and genuine brand identity that helps you stand out from the crowd, grow your brand and convert more leads.
It will help you stand out from the sea of competition
There are hundreds, if not thousands, of other brands out there who offer services that are similar to or exactly the same as what you offer. But there's only one you! Your brand strategy will set you apart, tell potential clients why you're the best business for their needs, and cement your brand in their mind. 
It will build a consistent, client-aligned visual identity
Clarity is kind to yourself and your potential clients! Website visitors gravitate toward transparency and authenticity and naturally engage more with brands that present consistent and clear messaging. When you stick with one brand identity and message over a long period of time and across all online outlets, you'll build more connection with clients as you show them what your brand stands for.
It will grow your brand
Direction on your brand identity, ideal client, and big picture goals allows you to focus more time on growing your brand (and less time on figuring out messaging details). Brand strategy makes those decisions for you ahead of time, allowing you to identify and go after the clients, opportunities, and relationships that will help move your business forward.
It will help you convert leads on autopilot
Brand strategy helps you align every part of your messaging with your vision, mission, and values – and once you do that, you'll see a huge shift in how many ideal clients reach out to your business and book discovery calls. Consistent messaging with your ideal client in mind shows them that you get their pain points, understand their market, and know what's important to them.
How to build a brand strategy for your business
Brand strategy begins with your ideal client! Once you understand who your business is helping, ask yourself why you want to help them, and what you can offer them. Get inside of their heads, ask yourself what problems they're having in their business, and think about the ways they communicate and like to be communicated with. Don't stop at considering your potential clients; identify your own strengths and weaknesses, who you actually like to work with, and what you personally stand for as a business owner.
Then, start from the ground up to infuse those core values into everything from your visual identity (using colors, website layouts, and fonts) to brand voice, then lay out clear guidelines on how those assets will be used. Brand strategy is about bringing that big picture vision into how you'll show up in every single place you interact with potential clients.
Here are some examples of brand strategy guidelines from past clients:
Brand strategy is about so much more than colors and logos
It's about weaving your core mission, values, and vision throughout all of your visual and written presentation on your website, social media, and beyond. Taking the time to go in-depth and develop a brand strategy can help you get clarity on messaging, achieve relationship-building consistency, and attract more aligned clients.
Need help building a strategy that communicates the heart of your brand?
Book a consultation for a brand strategy session or website design, and we'll talk about how I can help you!