Have you found yourself looking around your website and wondering if now's the time for a good old-fashioned makeover? If you've been busy building your brand, going above and beyond for your clients, and working toward your own goals, it's all too easy to put your website on the back burner while you focus on building your business. 
Even if you haven't had time to update your website in a while, it's still one of the first points of contact potential clients will have with your business. Yep – even if you spend most of your time networking on Instagram or Facebook, people will still head over to your website to check out your brand! (Yikes – feel a pit in your stomach – keep reading!)
The truth is your website isn't one of those "do it once, and you're good forever" kinds of projects. If you want to consistently maintain a website that converts ideal clients and stays relevant to your brand, you should periodically re-evaluate how well your website is working for you! 
Of course, there are some common website "good housekeeping" maintenance tasks you should do monthly and yearly. But when's the last time you looked – like really looked – at your website with fresh eyes, as if you were a potential client who just found your site on Google? 🧐 
Every few years, you should take stock of your site's design, content, and performance to see if it's time for a website redesign.
7 signs it's time for a website redesign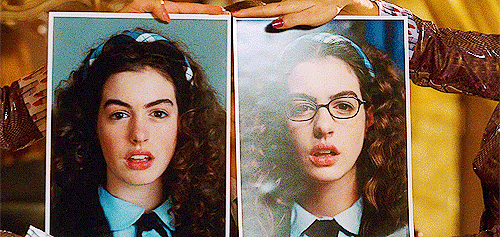 It can be tough to know when it's time to let go of the site you once worked so hard to build and move on to something fresh and new! I know the feeling of pouring your heart, dreams, and countless hours into something for your business, only to realize it's no longer serving you or your brand the way it should. 
You're not alone in this website-building process, and there's light at the end of the tunnel! It's OK to admit that you've outgrown your last website design and make way for something new. You can move on to a site that works overtime for your brand, attracting more organic traffic and converting ideal clients.
Is it the right time to let go of your old website and bring in the new? Here are a few tell-tale signs it's time for a website overhaul!
It's Not Converting
You could have an absolutely jaw-droppingly gorgeous website for your business, but if it's not converting, what's the point?! If you're not converting website traffic into sales, you're not making the most of your online presence, period. Your website's number one job should be turning visitors into full-blown paying clients!
If your site isn't converting as you'd hoped, the culprit is almost always some aspect of your user experience. The bad news is that 70% of online businesses fail because of poor user experience. Yikes! That is a huge, scary number.
The good news is that this is very fixable if you build a website with strategy and purpose – and that a positive user experience can boost website conversions by up to 400%. 
When your website has leads coming in on autopilot, you can focus on your actual passion and spend more time doing all the things you absolutely rock at doing (and less time stressing out about conversions or your website). 
You Have a High Bounce Rate
It's only logical that for people to convert on your site, they'll have to stick around long enough to check everything out and see what you offer! Your bounce rate is based on the number of people who get to your site, look around, and say, "nope, this isn't for me!", then go somewhere else.
Of course, your services aren't for everyone out there, so it's normal to have some visitors leave your site without taking action. On average, bounce rates are usually between 41-55 percent. If your bounce rate is 70 percent or higher, that's definitely a sign that you should look into what's not clicking with visitors.
Usually, higher bounce rates are caused by slow site speeds, confusing design, or underperforming copy. Clear copy, a well-mapped client journey, and a streamlined tech stack can be a game-changer for your website's bounce rate.
It's Not Mobile-Friendly
These days, over half of all website traffic happens on mobile devices! Most of your potential clients will look at your website on mobile first, which means that you NEED to have a fully fleshed-out mobile design that looks just as good as your desktop site.
The days when you could have just one version of your website are long gone! If you don't create a mobile-responsive design, people are still going to visit your site from their phones. It will just take a lot longer to load (leading to higher bounce rates), and the design will translate poorly to such a small screen. 
Don't leave your users to pinch and zoom to navigate your site and read teeny tiny text on a phone screen! A dedicated design for mobile devices will load much quicker and make for a way better user experience.
It Doesn't Match Your Branding
Your business will (and should!) grow over time. Change happens so slowly that it can be hard to see the big picture, but one day you might look at your website and realize it no longer aligns with your current business! A good marketing practice is to occasionally re-align your brand materials with your brand reality.
Brand colors, logos, voice, vibe, and tone all evolve with your business. Your ideal client from this year might be different from who you marketed to two years ago, or your services could shift. You might get more comfortable in your niche and decide to change branding visuals.
As these things change, your website should, too! It can be incredibly confusing for clients if you present your brand one way on social media, then show up differently on your website. A good rule of thumb is to update your website every 2-3 years to stay in line with current design trends, keep up with changes to your brand, and rework your site content to line up with SEO best practices of the day.
You DIY-ed it
There's nothing wrong with DIY-ing your website in the beginning stages of your business. It's a fantastic way to learn what feels important to your brand, take on some new skills, and build a site within the budget you're working with at the time. 
While you may have done a decent job on your own, it might fall short of the site you dreamed of having. If you're not a website designer, it can be really challenging to find ways to get a DIY site to truly look and function the way you want! 
After your business has leveled up into a more established phase, it's a great time to step away from the keyboard, say goodbye to Google searches and YouTube videos, and partner with a professional for a website redesign.
You're Not Completely Obsessed With It
And I mean shout-it-from-the-rooftops, just scored-T-Swift-tickets,  I-cannot-believe-this-is-my-website OBSESSED! We've all been to someone else's website or scrolling through Pinterest and spotted an absolutely show-stopping design that captures a brand's aesthetic, catches your eye, and inspires you to work with that business immediately. 
I'm here to tell you: you can feel that way about your site! You deserve to have a site that feels like it was tailor-made for you and boosts your client experience. Your site is your brand's home on the internet, and you should feel over-the-moon excited about it.
You cringe at the thought of sharing your URL
If you're looking for one MAJOR sign that it's time for a new website, this is it! If your current site is cringe-worthy and your stomach drops when someone asks, "So, what's your website?"…it is 100%, no doubt about it, time for a website redesign. 
You don't have to stick with a site that doesn't truly represent your brand. Let it go and upgrade to a site that helps you confidently step into the next phase of your business!
Do you feel the things from this list on a deep level?
If you do, it's time for a website redesign that will have you sharing your URL with everyone you meet! It's possible to have a website that serves your brand and your business with an aligned digital presence.
In one week – yes, seriously, one week! – I can help you skip the tech overwhelm and fast-track your way to a strategy-driven site that will connect with ideal clients and convert, convert, convert! Book your Launch Week now.